The New York Times, "JENNIE Proves Her Versatility as an Artist Through 'SOLO'"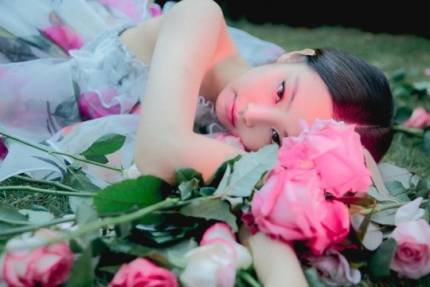 [매일경제 스타투데이=진향희 기자] JENNIE's 'SOLO' is receiving a lot of attention in the United States. 
On November 16(local time), The New York Times wrote, "JENNIE revealed her versatility through her first debut single 'SOLO'" and added, "JENNIE sang in Korean and rapped in English, while presenting her fierce performance". 
The New York Times introduced 12 new songs including a song released by Pop-star Mariah Carrey, and included JENNIE's 'SOLO' in the list. JENNIE established herself with global artists as soon as she took her first step as a solo artist.
JENNIE's first digital single 'SOLO' is also receiving attention from US music platforms. The song 'SOLO' was listed on 'New Music Friday', one of the major new releases playlist by Spotify and 'Best of the Week' playlist by Apple Music.
In addition, 'SOLO' was listed on 'Brand New Music', a new releases playlist by Amazon music, while JENNIE's photo was uploaded as the representative image for the 'Girl Squad' playlist, which covers songs released by female musicians. The results proved JENNIE's influence in the US market.
UK Metro has previously mentioned JENNIE's success by writing, "JENNIE's 'SOLO' entered the US iTunes Chart Top 10 for the first time as a Korean female solo artist".
BLACKPINK has recently signed with Interscope which is a label from Universal Music Group, the largest record company in the US, notifying their entry into the US market. BLACKPINK's further activities that will follow up JENNIE's 'SOLO' are also gathering attention.
'SOLO' is maintaining its no. 1 spot on major Korean real-time music charts for 6 consecutive days. The song also topped iTunes Charts in 40 different countries, as soon as the song was released. JENNIE also set a milestone by topping the iTunes Worldwide Song Chart for the first time as a Korean female solo artist. The achievement had more meaning since she surpassed global Pop-stars including Lady Gaga and Ariana Grande.   
The MV for 'SOLO' reached 50 million views today(17th), in 4 days and 14 hours since the MV was released. She is continuing to re-write the fastest records previously held by other Korean female solo artists.
The choreography video for 'SOLO' including JENNIE's fierece performance surpassed 6.4 million views in a day since its release, gathering not only the ears but also eyes of the public. 
JENNIE also presented her variety senses with Yoo Jaesuk once again for since her appearance on 'Running Man' by appearing on SBS 'Michuri', premiered on the 16th.
JENNIE also appeared on 'Michuri' by SBS premiered on the 16th, revealing her variety senses once again with Yoo Jaesuk after her appearance on 'Running Man', staying active not only on stage performing, but also through variety programs.
2018. 11. 17.