[K-POP FOCUS] "YG is Going as Planned" … JENNIE·MINO's Mutual Success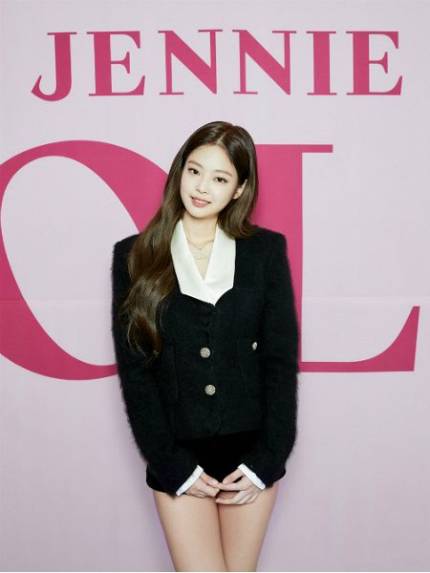 [CBS노컷뉴스=김현식 기자] "OK, it's going as planned". It's a phrase from the lyrics of 'Shonen Jump by MOMMY SON, the 'Voldemort of Hip-Hop' who let himself known through Mnet's Hip-Hop survival show, 'Show Me The Money 777'. 
This may be what YG Entertainment's representative producer YANG HYUN SUK may be telling himself. It's because BLACKPINK's JENNIE and WINNER's MINO are achieving great success after making their debut and comeback as solo artists. 
JENNIE was the first runner. JENNIE released her first-ever solo single titled 'SOLO' on the 12th. While YG has announced to "release solo tracks by all 4 members of BLACKPINK", JENNIE revealed her strong presence as soon as she made debut as a solo artist as the first runner from the group. 
'SOLO', the Hip-Hop track incorporating elements of Pop music produced by TEDDY who worked on all songs released by BLACKPINK, topped all major Korean charts on the date of its release while also achieving success on iTunes Charts overseas.
Many popular artists released new songs after the release of 'SOLO', but the popularity of the song remained consistent, allowing JENNIE to successfully achieve 'long-run' popularity and top Gaon Chart's weekly Digital and Streaming Charts for 2 consecutive weeks (45th, 46th). 
The MV is also popular. The MV for 'SOLO' which the viewers can watch the visuals of JENNIE, known as 'human Chanel', has surpassed88 million views as of November 30. The view count of the choreography video and the MV add up to more than 100 million views. 
As JENNIE successfully made her first step as a solo artist, the fans' expectations on the solo releases by ROSÉ, JISOO, and LISA got higher. What is also noticeable is that JENNIE was the first to release a solo and achieve success among all members from 'Treble' (TWICE, Red Velvet, BLACKPINK), known as the troika of K-Pop girl groups.
WINNER MINO's success is also impressive. MINO successfully topped major Korean charts and overseas iTunes Charts with the title song 'FIANCÉ', from his first solo album 'XX' released on the 26th. On November 29, MINO's 'FIANCÉ' was placed at no. 1 while JENNIE's 'SOLO' was placed at no. 2 on the daily chart of Melon, which is Korea's largest music streaming platform.  
After getting his skills acknowledge by winning 2nd place on 'Show Me The Money 4' aired back in 2015, MINO revealed his accumulated musical caliber by writing, composing, and producing all 12 tracks of his album. 
The song 'FIANCÉ' which was selected as the title song among the 12 is a Hip-Hop track that samples a popular song from the 70s, titled 'Soyanggang Maid'. The song's lyrics metaphorically state someone missed as 'fiancé' and blue bird', while containing familiar yet sophisticated melodies. 
The song is maintaining its top position on Korean music charts for 5 days, showing signs of 'long-run' popularity. The MV for the song with fiery colors that cast MINO himself as a prodigal king is also popular and is about to reach 10 million views. 
MINO's success has more meaning since he not only wrote, composed all tracks of his album, but also participated in the MV concept, album packaging, and promotion directions himself. MINO has proved his caliber as a solo musician through the release of his first album. 
A music critic named Moon Yongmin (Mimyo) reviewed, "As the members have had positive impact on raising awareness of their groups, JENNIE and MINO were both likely to succeed as solo artists" and added, "Their success will act as a positive force for BLACKPINK and WINNER who needed a 'boost' due to their lack of activities in Korea, and even for YG who wanted the two teams to grow as big as 2NE1 and BIGBANG". 
2018. 11. 30.