BLACKPINK Reveals Episode 6 of the 'BLACKPINK DIARIES'… Behind Stories of Tour Present Members' Beagle-Like Charms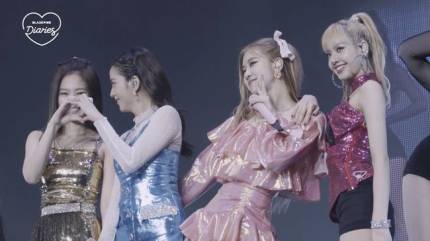 [OSEN=김은애 기자] BLACKPINK revealed the behind stories of their tour in Malaysia, which presented their beagle-like charms.
Today(21st) at 10 AM, YG Entertainment uploaded episode 6 of the BLACKPINK DIARIES through their official blog.
The video started by showing BLACKPINK, who were leaving to Kuala Lumpur for their tour in Malaysia. JISOO could not hide her excitement on meeting her Malaysian fans by stating, "It always feels good on our way to meet BLINKs", with a shy face.
Meanwhile, the video also showed ROSÉ and LISA during their flight. LISA named a funny nickname of 'fart' to ROSÉ's favorite doll. ROSÉ felt frustrated on LISA raising her partition wall before she tried to fall asleep during flight, quarrelling cutely with love.
BLACKPINK then arrived at Kuala Lumpur to present their fabulous performance. The concert scene in Malaysia was filled with loud cheers and 'ping bongs', which are BLACKPINK's official light sticks.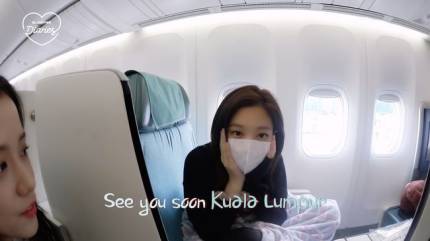 After completing their concert in success, LISA and ROSÉ massaged each other since they were tired due to their long tour schedule. When LISA tried massaging ROSÉ, she could not stand the tickles and whined, "I was tortured", which made the viewers burst into laughter.
JISOO and JENNIE headed to a local convenience store before going back to their hotel. JENNIE mentioned their comeback and worried, "We are in such a hurry, so I'm worried if we'll be able to do well". However, she also revealed her excitement by stating, "I feel excited thinking about performing our new song during the concert".
JISOO and JENNIE started shopping 'it' items. JENNIE and JISOO spotted their favorite snacks, which they have tasted in Singapore. The two people were moved and could not hide their excitement, while making dolphin noises.
BLACKPINK has successfully finished their second performance at 'Coachella Festival' on the 19th(local time), establishing their position as a top global group. The group will now continue North America tour consisted of 8 concerts in 6 cities. They will perform in Chicago on the 24th, in Hamilton on the 27th, in Newark from May 1~2, in Atlanta on May 5, and in Fort Worth from May8~9.
2019. 4. 21.