BLACKPINK Appears on Another Popular Radio Broadcast in the US… "Reactions From the Audience During Coachella Was More Amazing Than What We Expected"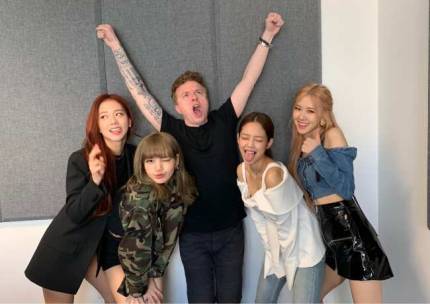 [OSEN=선미경 기자] Girl group BLACKPINK is working nonstop with various promotional activities in the US.
On April 15(local time), BLACKPINK appeared on 102.7 KIIS FM 'JoJo On The Radio', the popular radio broadcast hosted by JoJo Wright.
The members of BLACKPINK discussed various stories on music including behind stories of their performances at 'Coachella Valley Music and Arts Festival', their first-ever North America tour, and their recently released EP album.
JoJo asked, "I've heard that you performed at 'Coachella' for the first time as a K-Pop girl group. Tell us what you felt", and ROSÉ answered, "I couldn't believe that so many people came to see us. We were dazed. The reactions were amazing, more than what we expected".
JENNIE added, "I couldn't even imagine being able to spot 'bbyong bongs', which are our official light sticks. There must have been may people who came to watch other artists perform, so we were delighted and felt grateful that people came to watch us with 'bbyong bongs'".
On the request to explain their new song, 'KILL THIS LOVE', to the American listeners, the members revealed, "Just like the title, the song talks about ending an awful love". The added, "We became more confident while performing this track".
In addition to 'JoJo On The Radio', BLACKPINK were invited to 106.1 KOQL-FM's Zach Sang Show hosted by Zach Sang and 97.1 AMP RADIO hosted by DJ McCabe to meet radio listeners of the US.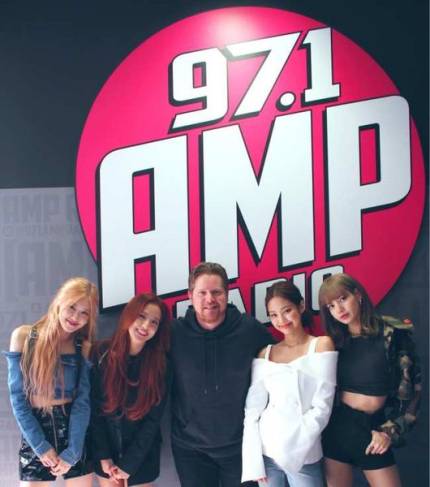 Every time BLACKPINK appeared on radio broadcasts, BLACKPINK did not forget to show their fans some love by mentioning 'BLINK'. They explained, "We are happy to have fans that love us, even our flaws. They must've eagerly waited for our new song, and we feel glad that they seem to enjoy it".
On the news that the tickets for their concert in Los Angeles, the first city of their North America tour, were sold out, BLACKPINK responded, "We can't explain our feelings with words".
After completing their concert in Los Angeles, the first city of their North America tour, BLACKPINK will head to Chicago on the 24th. They will then perform in Hamilton on the 27th, in Newark from May 1~2, in Atlanta on May 5, and in Fort Worth from May 8~9. Their North America tour will be consisted of 8 concerts in 6 cities.
2019. 4. 21.