'Comeback D-DAY' WINNER, Three Reasons Why We Look Forward to Their Album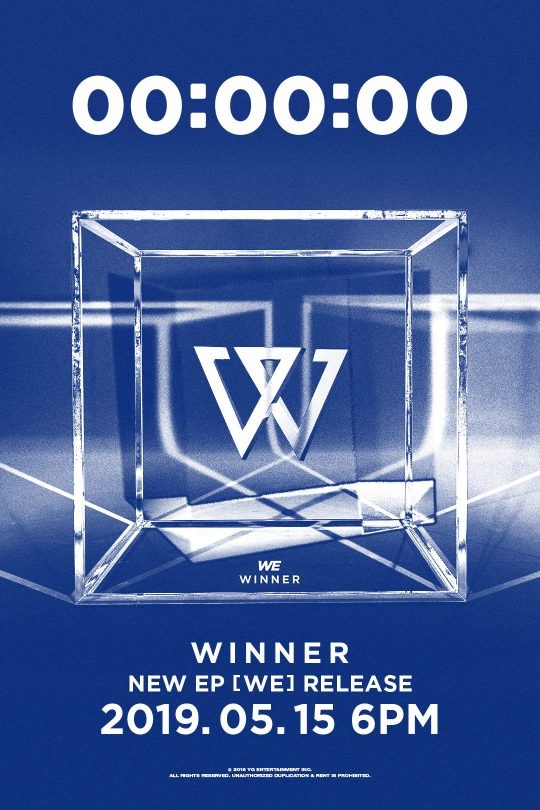 [텐아시아=태유나 기자] Group WINNER is making comeback today(15th) with their new mini album titled 'WE', in approximately 5 months.
On May 15, YG Entertainment uploaded the D-DAY poster and countdown poster of WINNER's new mini album 'WE', notifying that their comeback is now imminent. In celebration of the group's upcoming release, we looked into the three main points to look forward to from their new album.
◆'AH YEAH', the joyful breakup song which puts a cool twist on a heartbreaking breakup
While they have presented songs of youth and beginning love such as 'REALLY REALLY', 'EVERYDAY', and 'MILLIONS', WINNER focused on the emotions of a realistic breakup on 'AH YEAH', which is the title song of their upcoming album. They sing about the emotions of a breakup, while maintaining their unique and dynamic energy.
YOON who composed and wrote the lyrics of 'AH YEAH' explained, "I wanted to give a twist on a lot of breakup songs which usually focus on reminiscing and being heartbroken". He added, "I think that cutting ties like our song 'AH YEAH' mentions could be a happy ending, for both parties".
◆ Song written by MINO+'FIRST LOVE', the bonus track
In addition to the title song 'AH YEAH', the album 'WE' contains a total of 6 tracks including 4 new songs and 2 special bonus songs. The 4 new tracks include 'ZOO', 'MOLA', and 'BOOM', while the bonus tracks include a remix version of 'EVERYDAY' and 'FIRST LOVE'.
'ZOO' was written and composed by MINO, while the members' vocals and rap added more charm and a higher degree of completion. 'FIRST LOVE' is the song which WINNER reinterpreted and presented through JTBC's 'Two Yoo Project – Sugar Man 2'  last year on May, and is expected to be a special gift for the fans of WINNER.
◆A broadened and deepened musical world
With YOON taking the lead, members of WINNER actively participated in the creative process of their new album. They have dealt with new emotions as topics of their songs while maintaining their unique and fresh color, which presents the matured musical world of WINNER.
YOON presented his upgraded caliber as a producer by participating in the writing and composing of 4 tracks including the title song 'AH YEAH', 'MOLA', 'BOOM', and the remix version of 'EVERYDAY'. MINO and HOONY also added in WINNER's identity to the album by writing lyrics for all tracks of the album.
On May 15(today) at 5 PM, an hour prior to the release of their new album, WINNER will begin the 'WINNER 'WE' COUNTDOWN LIVE IN OUR ROOM' comeback countdown through VLIVE. The VLIVE will be hosted with the concept of WINNER's room featured in the MV for 'AH YEAH', while WINNER will actively communicate with the fans by introducing their new album, talking about their whereabouts, and answering questions.
The album 'WE' will be released through various music platforms on the 15th at 6 PM.
2019. 5. 15.