GD X TAEYANG on Inkigayo: Absolutely Unrivalled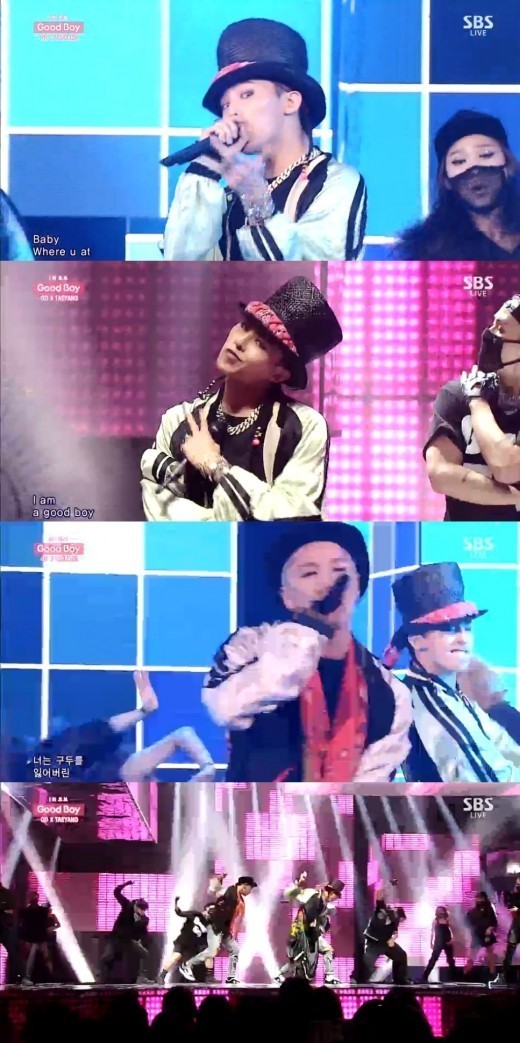 [TV리포트=김수정 기자] GD X TAEYANG showcased an unprecedented collaboration performance.
The song they showcased on SBS's Inkigayo on Dec 14 was "GOOD BOY".

The track is co-composed by The Fliptones, Freedo and GD and written and rearranged by GD. The Fliptones is known for working with GD for TAEYANG's "STAY WITH ME."

Appearing on stage with dynamic outfits, their powerful performance heated up the audience. But the chemistry between the two best friends was what entertained the audience most.

Other artists like Apink, MASTA WU featuring SONG MIN HO and BOBBY, AOA, Hello Venus, Infinite F, Mamau, Park Soo Jing, Lim Chang Jung, Hyorin X Joo Young and many more appeared on stage to deliver performances. 
2014. 12. 14.