[Oh! SEN FOCUS] From BIGBANG to PSY, when the rush of YG will stop?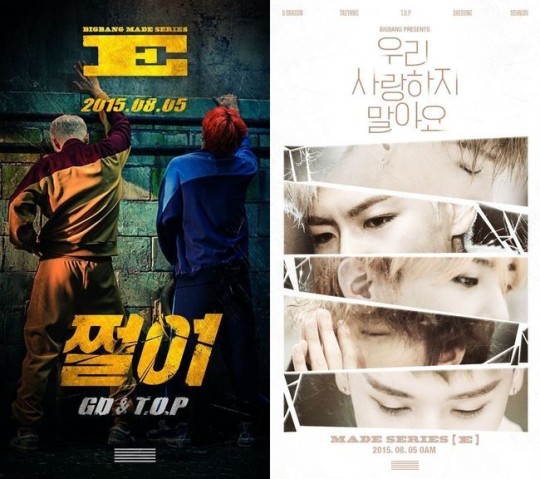 [OSEN=손남원 기자] YG is sweeping music charts in 2015, with a formidable power. Centering around BIGBANG who has been releasing new songs for five months in a row, YG's leading singers are coming back one after another. Plus, YG is strongly supporting entertainment programs, with G-DRAGON and TAEYANG appearing in the music festival of "The Infinite Challenge", as well as Hyuk Oh of YG's sister label HIGHGRND performing in the same show. Furthermore, in September, PSY will come back and iKON will make an official debut. Will this rush of YG ever end?
YG fans call it "chewing up the charts". It refers to YG's domination of music charts, as shown by all new songs of BIGBANG released in May ranked in top places on charts, the songs setting highest-ever streaming volume record on charts and taking the No.1 on charts for the longest-ever period of time. Such a record is all the more meaningful as it is set in an environment completely different from a few years ago, when BIGBANG and 2NE1 were the only YG singers who could sweep charts like that.
Other than the lineup of YG artists to come back or make debut in May to September this year, the YG resources to come back or debut, including WINNER, LEE HI, AKMU, and a new YG girl group for which YG's head producer YANG HYUN SUK is working on are rich. After YG's listing in KOSDAQ, the company has pursued both qualitative and quantitative expansion, and now such investment of YG is bearing fruit.
The fruit is of different colors and shapes. For example, old-boy hip-hop duo JINUSEAN who began the YG lineup for the year 2015 came back after 11 years of absence with new song "Tell Me One More Time", proving their still-big influence by sweeping the No.1 on major charts. JINUSEAN decided to come back a little bit earlier than BIGBANG to avoid competition with the junior YG aritst, and boasted their enormous power first before BIGBANG.
BIGBANG followed JINUSEAN to come back, and their comeback project "MADE" has been carried out since May this year, showing an unprecedented achievement. Beginning from "LOSER" and "BAE BAE" released on May 1, "BANG BANG BANG" and "WE LIKE 2 PARTY" released in June, as well as "IF YOU" and "SOBER" released in July swept music charts. On August 5, two brand-new songs will be released again with music videos, too. The title of the two songs is "ZUTTER" and "LET'S NOT FALL IN LOVE".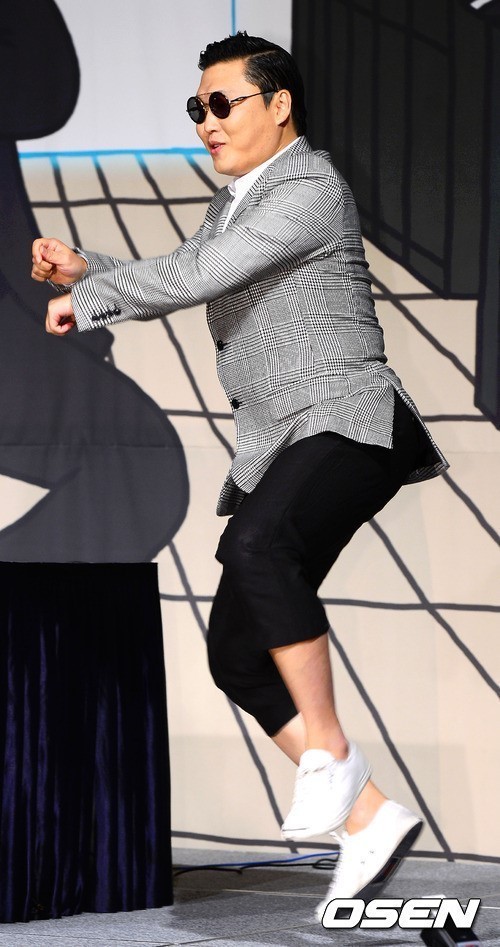 "ZUTTER" is a song of BIGBANG's GD&T.O.P unit who comes back after five years of absence. Its poster is rousing fans' expectations from even before the song's release. "LET'S NOT FALL IN LOVE" is expected to boast BIGBANG's new appeal, with a mood that totally contrasts to that of "ZUTTER". The big success of BIGBANG on music charts is foreseeable for this month, too. 
In the rush of girl groups' comeback in this July, Hyuk Oh has stood out. Hyuk Oh's label HIGHGRND was established by TABLO, for the purpose of nurturing musicians with talent and unique style. Hyuk Oh made a meteoric rise by appearing in the music festival of "The Infinite Challenge", to be recognized for their talent. Hyuk Oh is now standing under a big spotlight, as the most promising super rookie.
For August and September this year, an YG warning has already been issued to the music scene. Along with BIGBANG, GD-TAEYANG in "The Infinite Challenge" and SONG MINHO in Mnet's "Show Me the Money" have now taken on "chewing up" of music charts. "The Turtle Ship" (feat. Paloalto) of SONG MINHO in ZICO-Paloalto team in "Show Me the Money 4" is enjoying the biggest popularity among all the songs of "Show Me the Money 4". G-DRAGON and TAEYANG are working with Kwanghee of ZE:A for the music festival of "The Infinite Challenge". Considering the big power of the music released in "The Infinite Challenge", the song to be created by GD, TAEYANG, and Kwanghee will definitely have a big impact on music charts.
September is the month of YG. BIGBANG's "MADE" album will be completed, and iKON who has a big fandom even before their debut will make an official debut in the month. By the end of the month, "world star" PSY will come back to fans with a new song. It is expected that YG songs that have been released so far this year and the new songs will dominate top places on charts. YG is already drawing a big attention for the lineup of its artists' comeback and debut for this coming September. BIGBANG's "MADE" album is completed in September and iKON debuts on the 15 of September. By the end of the month, "world star" PSY will come back with a new song. According to YG insiders, those artists are adjusting the schedule for their comeback or debut, to have an interval of two weeks.
2015. 8. 4.