BIGBANG&CL Nominated to be on the 2016 TIME 100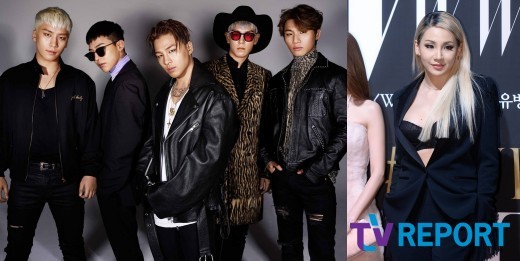 [TV리포트=김가영 기자] Group BIGBANG and CL of 2NE1 both became nominees for the 2016 TIME 100.
On March 23 (local time), the United States news magazine Time announced the nominees of the TIME 100—its annual list of the most influential people in the world.
BIGBANG and CL were among the nominees. In particular, CL has been nominated to be on the list for two consecutive years.
About BIGBANG, Time said, "…this South Korean group has been hailed as 'the biggest boyband in the world,' even booking arenas in the U.S. without a Hot 100 hit thanks to their fervent fanbase."
They introduced CL as a singer that "has graduated from one-fourth of hit South Korean girl group 2NE1 to front-row presence at fashion shows and solo artist in her own right thanks to songs like 'Doctor Pepper' and 'Hello Bitches'."
There are 127 nominees for the 2016 TIME 100 including Barack Obama, Xi Jinping, Justin Bieber, Rihanna, Tayler Swift, Lionel Messi, and Cristiano Ronaldo.
Every year, the Time magazine chooses top 100 influential figures around the world for their TIME 100 list. The online vote for this year's TIME 100 ends on April 10, and the results will be announced on the 21st of the same month. 
BIGBANG held concerts in 32 cities in 13 countries for their "MADE" world tour and drew 1.5 million people. On March 23, they attended the QQ Music Awards—which was held in Shenzhen, China—and received awards for the Best Music Video, the Most Popular Foreign Group, and the Best-selling Foreign Digital Album. G-DRAGON was awarded the Most Influential Artist.
CL became no.1 on the global music streaming website Spotify with "HELLO BITCHES" last year. She is currently busy preparing for her US debut.
2016. 3. 24.