AKMU Shows Off Two Different Charms on their Comeback Stage on Inkigayo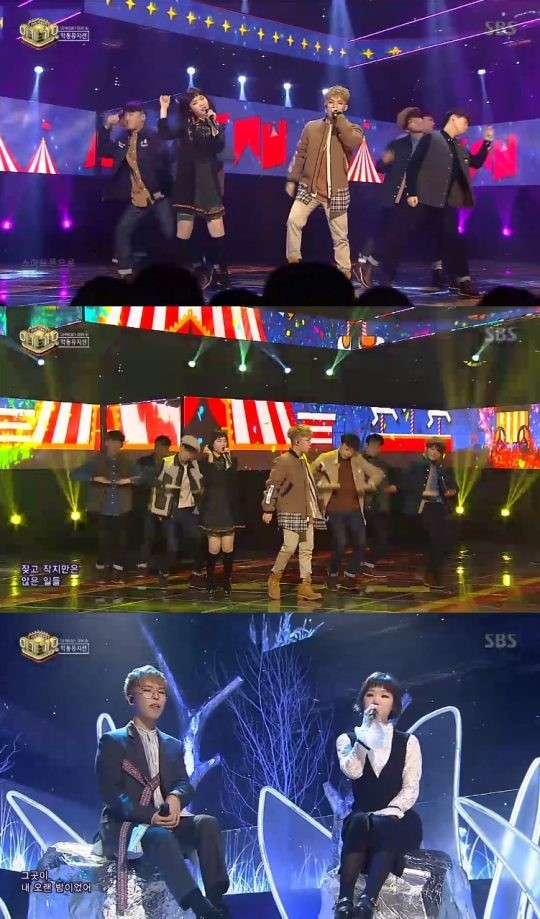 [텐아시아=이은진 기자] AKDONG MUSICIAN has made a comeback.
On January 8, AKMU put on a comeback stage on SBS's Inkigayo.
AKMU sang the two title tracks of its new album, "Last goodbye" and "Reality".
First, AKMU sang "Reality" and did a cute dance that matches the witty lyrics of the song. Then, the group sang "Last goodbye", a song that well describes winter sentiments.
"Last goodbye" is about how a person misses his or her loved one, and the harmony between LEE CHAN HYUK and LEE SU HYUN and the chorus part of the song are especially outstanding.
"Reality" has signature AKMU style lyrics that are witty and fun. The song portrays the innocent puberty days.
2017. 1. 8.