[XP Interview] AKMU, "Music label other than YG? Never thought of it"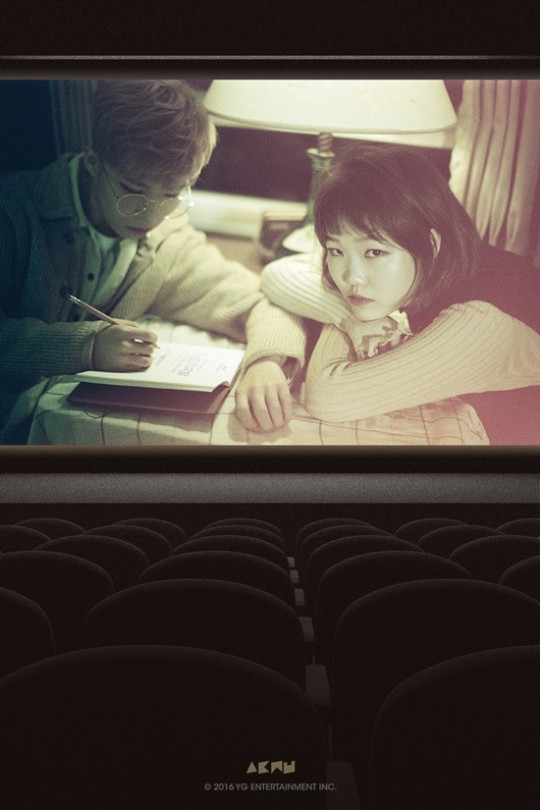 [엑스포츠뉴스=김미지 기자] Could anyone think of AKMU of other music label than YG Entertainment? Even though AKMU is the YG artist who creates the music that is the most different from the YG style, it is hard to imagine AKMU working with a music label other than YG. 
After they won SBS TV's audition show "K-Pop Star Season 2" in 2012, the brother and sister unhesitatingly decided to join YG. What was their reason to select YG Entertainment out of the major music labels including SM and JYP?
After the release of AKMU's new album "WINTER" with which the duo is satisfied more than ever, Xports News had an interview with the duo on January 10. AKMU said in the interview in a serious attitude, "We have loved BIGBANG for a long time, so we've heard a lot of YG music. But that is not the reason why we decided to join YG."
While competing in "K-Pop Star" show, AKMU experienced the training of all the three major music labels in Korea: SM, JYP, and YG. JYP enthusiastically taught the brother and sister how to sing and how to write songs. JYP's head producer Park Jin-young was so much attracted by the brother and sister, so he once gave advice to them over the phone while running on a treadmill. SM helped them with not only vocal training but also with dance and performance. However, AKMU eventually selected YG. 
"YG really just let us do everything on our own. Mr. YANG just set up the environment and said, 'Do whatever you want'. We did all the work on our own including directing. Once, even after working for 9 hours, we were not satisfied with the outcome. The staff working with us just coolly said, 'let's do it again, then.' That was why we decided to join YG, because our goal was do our own music. We never thought of joining another label."
When the brother and sister broke onto the music scene as the rising star, they were 17 and 14, respectively. When asked about whether it was not too burdensome for them to stand under such big spotlight from very early age, the two answered, "No."
"You know, it is not an easy opportunity to do what you want and make money out of it. When I was a child, I was the poorest one out of the kids around me and I had no dream for the future. But now I'm making living by doing what I love. That is a great blessing." (LEE CHAN HYUK)
"I have never thought that my life was hard so far. At first, it was hard because I had no friends in Korea. But now, I have some close friends, so everything is okay." (LEE SU HYUN)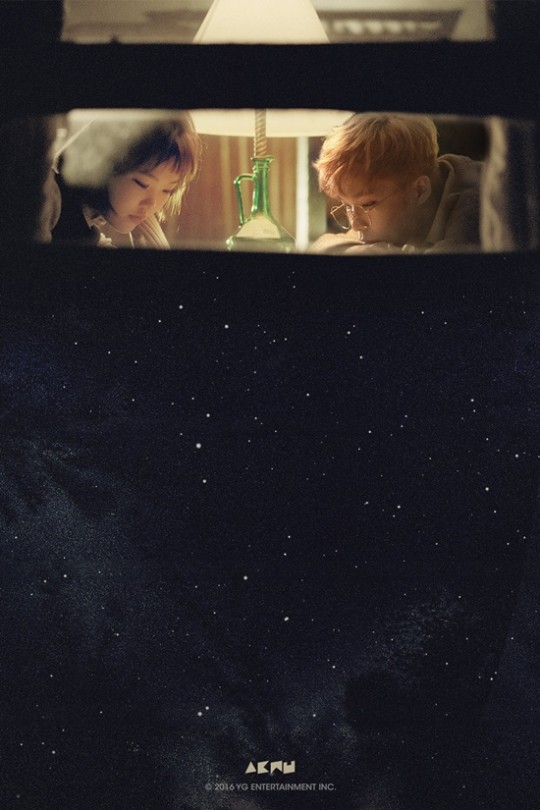 Recently, AKMU drew great attention by imitating BIGBANG's actions in the live-shooting of MBC's "My Little Television" show. Even before its broadcasting on TV, captured photos of AKMU imitating BIGBANG spread on the Internet, drawing keen attention. LEE SU HYUN said, "I like BIGBANG so I analyzed them and practiced their motions at home and I did it in the show. I've never imagined people would like it that much." The staff at the shooting laughed so loudly that the sound was even recorded in the video. LEE SU HYUN proudly said, "I think I got a small hint on what I should do in entertainment TV shows, by appearing in 'My Little Television' show." She went on to raise anticipation for the broadcasting of the show scheduled on January 14, saying that LEE CHAN HYUK's imitation of YANG HYUN SUK's motions is really worthwhile to see. 
LEE CHAN HYUK, the leader and producer of AKMU, already announced that he will join the army for his mandatory military service this year. If he really does so, AKMU will have a couple of years of break after the new album "WINTER". LEE CHAN HYUK said, "When we wrap up the performances for the new album including concerts, I'll go on a trip and have some time alone, to prepare myself for the military service."
When asked about if she feels sorry for the separation from her brother, LEE SU HYUN answered, "I'm cool about it, as I have known that this time will come someday, from long ago. If he is good to me, I'll go visit him with pretty friends of mine." LEE CHAN HYUK was happy with the idea and said, "I'll give a perfect score for such a sister."
While big brother LEE CHAN HYUK is fulfilling his military duty, little sister LEE SU HYUN will have to work as a solo artist. As LEE SU HYUN is also a good songwriter, LEE CHAN HYUK said to her, "You'll be able to put your own songs in your solo album." But LEE SU HYUN refused such suggestion, saying, "I don't want to do so." LEE SU HYUN said, "I want my own songs to be included in AKMU's album. If I release my solo album, I want to fill the album with CHAN HYUK's songs." That shows LEE SU HYUN's wish to perform as a solo artist with songs written by LEE CHAN HYUK who knows the best about LEE SU HYUN's vocal style and strengths. 
LEE SU HYUN expressed her confidence, saying, "I'm thinking of putting my songs in the next album of AKMU. I have already written some songs and CHAN HYUK said that some of them were really good.", raising music fans' anticipation for songs written by LEE SU HYUN. 
Xports News also asked about AKMU's plans for 2017 after making a successful beginning of the year by releasing the most satisfactory album and what they want to say to fans. 
"We hope more people will listen to 'WINTER'. If you don't like our style, you may not want to listen to our songs, but I believe you'll like at least one of them. We're working hard to meet you in more diverse channels including TV shows, so please have interest in us and continue to support all we do."
2017. 1. 11.