[Official Announcement] WINNER's Comeback Song is a Self-written Song Titled "REALLY REALLY"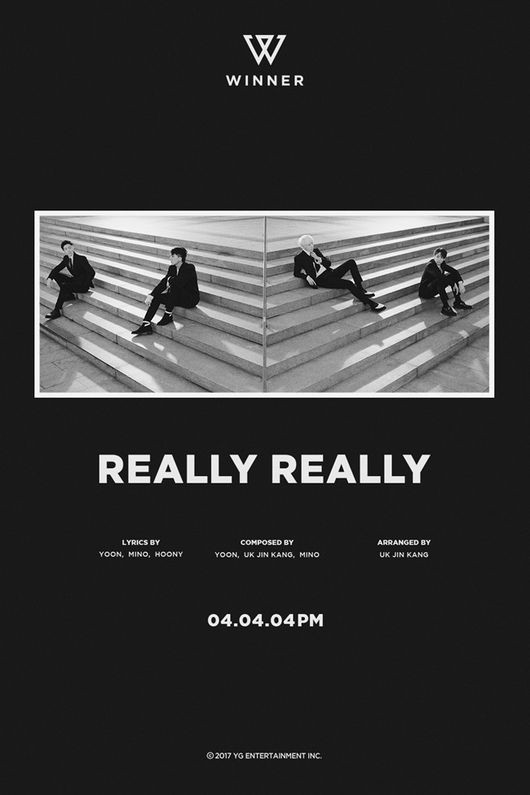 [OSEN=선미경 기자] WINNER will be making a comeback with a song titled "REALLY REALLY".
At 4 PM on March 28, YG Entertainment posted a new poster and information about WINNER's new song on its official blog.
KANG SEUNGYOON, SONG MINHO, and LEE SEUNGHOON wrote the music and the lyrics of the song along with YG producer Kang Wook-jin. This album consists of self-written songs, just like WINNER's last album.
The newly uploaded poster reveals WINNER members looking all grown up. The black-and-white poster features WINNER members sitting on steps in black suits. It seemed that WINNER is ready to show a whole different side of them.
Expectations are running high for the new four-member WINNER, and their new song "REALLY REALLY".
After their comeback on April 4, WINNER plans to appear in a number of TV shows to meet their fans.
2017. 3. 28.