[AJU★SCENE] BIGBANG SEUNGRI, "Solo Artist in 5 Years, Will Try to Help the Team as Member of BIGBANG… GD Told Me to Do My Best"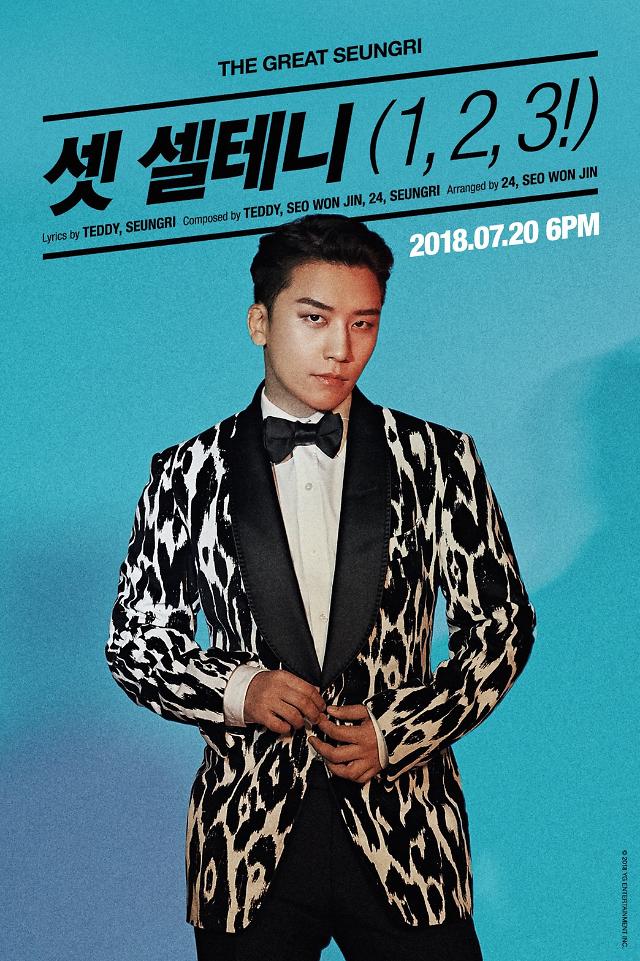 [아주경제=김아름 기자] BIGBANG SEUNGRI revealed his thoughts on releasing his solo album in 5 years. 
On July 20 at CGV Cheongdam Cine City, SEUNGRI held a press conference to celebrate the release of his first solo album 'THE GREAT SEUNGRI'. He started by introducing, "It's my solo album in 5 years. I've participated in many activities while working as part of BIGBANG, and as a solo artist. It's much better to work as a group rather than a solo, people know that. I prefer working with a group as well".
He continued, "I prefer group activities, but the current situation is that most members from the team BIGBANG are enlisted in the army, and I felt that I should fill that vacancy as the only remaining member of BIGBANG in the society, so that our listeners won't feel empty". 
He stated, "G-DRAGON told me to do my best as a member of BIGBANG" and added, "I thought about what I can do to help the team and decided to release my solo album". 
SEUNGRI also stated, "I was very ambitious during my past solo activities, but this time I focused on displaying my musical growth for the fans and the listeners, as an artist who has been around for over 10 years, while working with the best producing team from YG Entertainment". 
SEUNGRI's title song '1, 2, 3!' from his first official album is a Dance track with charming Rock and Pop melodies and catchy lyrics that yell '1, 2, 3!'. The song will be revealed today at 6 PM. 
2018. 7. 20.