YG Entertainment Celebrates SEUNGRI's Birthday on December 12… Will Hold Tour Prior to Enlistment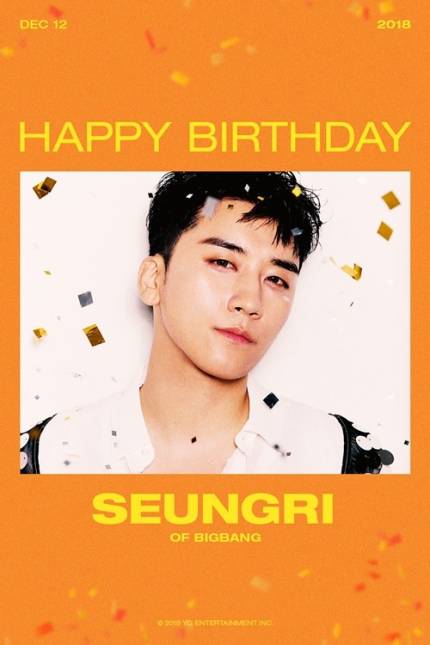 [스포츠서울=신혜연기자] YG Entertainment celebrated BIGBANG SEUNGRI's birthday on December 12.
On December 12 at midnight, YG Entertainment uploaded a birthday poster for SEUNGRI through their official blog. The birthday poster showed SEUNGRI's confident pose along with the phrase, 'HAPPY BIRTHDAY SEUNGRI'. 
After releasing his first solo album in 5 years on July, SEUNGRI has been communicating with the fans with his unique cheerful charms on music broadcasts, concerts, and variety programs such as 'YG Future Strategy Office'. After marking his presence as a solo through various activities, SEUNGRI will hold the 'SEUNGRI 1st SOLO TOUR [THE GREAT SEUNGRI] FINAL IN SEOUL' next year from February 16~17 in Seoul SK Olympic Handball Gymnasium. 
As it will be his last concert prior to his enlistment, he will hold the concert in SK Olympic Handball Gymnasium to communicate with more fans. He will also hold 'THE GREAT SEUNGRI TOUR 2019 LIVE' before and after his concert in Seoul to communicate with his fans abroad as well. 
SEUNGRI's overseas tour titled 'THE GREAT SEUNGRI TOUR 2019 LIVE' will be held in Hong Kong on January 12, in Tokyo from January 26~27, and in Osaka from March 9~10, while more cities will be added on to the tour soon. 
2028. 12. 12.