WINNER's 'MILLIONS' Achieves 'All-Kill' on 7 Charts… No. 1 on iTunes Charts in 19 Different Regions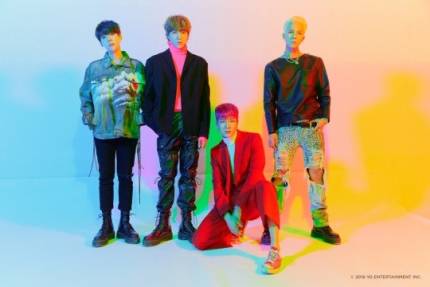 [헤럴드POP=고승아 기자] WINNER achieved an 'all-kill' status on various music charts as soon as their new single 'MILLIONS' was released. 
WINNER's new single 'MILLIONS' released yesterday (19th) at 6 PM topped music charts in 7 major Korean music platforms. Following yesterday, the song is still at no. 1 on music charts including Melon, Bugs, Mnet, Olleh, Soribada, Genie, and Naver as of today at 9 AM, noticing a total domination of year-end charts of 2018. 
While MINO's 'FIANCÉ' was dominating music charts for 2 weeks after the group's domination of music charts with their 2nd official album 'EVERYD4Y' released on April, WINNER continued their no. 1 march with 'MILLIONS', proving their strong influence on music charts. 
WINNER's 'MILLIONS' is not only popular in Korea, but also overseas. The song topped iTunes Song Charts in 19 different regions of the world including Indonesia, Malaysia, Singapore, Vietnam, Peru, Argentina, Philippines, and Thailand, proving WINNER's global power. 
WINNER's warm heart that wanted to gift the happiest year-end present of 2018 for the fans were directly passed on towards the music fans. 
The members of WINNER participated in the writing and composing of 'MILLIONS' themselves, presenting their matured musical capabilities. YOON, MINO, and HOONY were credited as the lyricists, while YOON, Kang Ukjin, and Diggy composed the track to add more completion of the new single. 
YOON who participated in the writing and composing of 'MILLIONS' explained, "Everyone in this world has millions of reasons and rights to be loved". He continued, "It is a song with a happy feeling that will heat up the cold year-end, and I hope many people will feel hope and fluttering feelings after listening to the song". 
'MILLIONS' is a fresh song in a Pop/Dance genre. The emotional melody that whispers love, warm lyrics, and the rhythmical whistle sounds in the chorus create a harmony to express the unique winter emotions of 'WINNER'.
Physical copies for WINNER's new single 'MILLIONS' will be available through YG SELECT and nationwide retailers on/offline starting from the 24th. They will be released in 2 different versions of 'Blue Light' and 'White Light' and will be composed of various contents including a photobook, CD, lyric postcard, and a random photo card.
2018. 12. 20.