Korea-China collaboration: TABLO works with top artist ZHOU BICHANG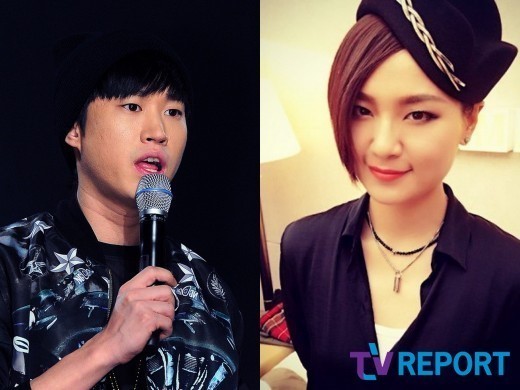 [TV리포트=박설이 기자] TABLO carried out a collaboration work with China's top female singer ZHOU BICHANG.
According to related personnel, ZHOU visited South Korea at the end of March to work with EPIK HIGH (the group to which TABLO belongs) at YG Entertainment's recording room. Last month, China's HuNan TV's "I Am a Singer 2" aired scenes of ZHOU and EPIK HIGH working together. After the show, the local fans showed much excitement for the collaboration between Korea and China's talented musicians.
It is said that the collaboration was done thanks to the artists' friendship. ZHOU and EPIK HIGH met last September in Shanghai China as they collaborated for Y-POP Music Party.
Personnel from YG told TV Report, "We understand the collaboration was conducted on a personal level, not on a business level. We later found out about it, too." EPIK HIGH's collaboration with ZHOU is expected to heighten awareness of the group in China, as ZHOU is one of the most popular artists in the region.
ZHOU aroused much attention in 2005 with her unique voice and astonishing singing skills on an audition program titled Super Girl Competition. The runner-up of the show has maintained the top position since her official debut. She recently proved herself once again on the Chinese version of "I Am a Singer 2." She belongs to Yuehua Entertainment, an agency where Super Junior's Han Geng is a stockholder.
2014. 4. 10.