[Music Talk Talk]Will BIGBANG Rock This Summer with "MADE" and "Infinite Challenge"?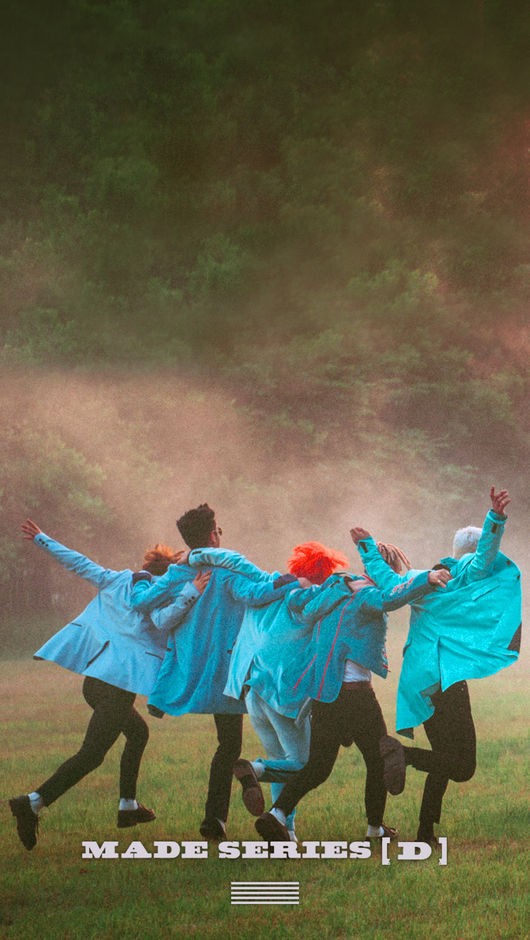 [OSEN=정유진 기자] They are flying high, and there are no sign of them coming down. On top of their "MADE" series albums topping the charts since May, they took part in the music contest of Infinite Challenge – which is renowned for its formidable influence on the Korean music scene – and proved that they are the "huge trend." Yes. We're talking about BIGBANG. With their singles, they are set to fill the streets with their songs this summer.
BIGBANG's G-DRAGON and TAEYANG appeared on the July 4' episode of MBC's Infinite Challenge. They will be participating in the Infinite Challenge Music Festival. Infinite Challenge held a music contest titled the Masquerade, their version of the popular contest show King of Mask Singer. Various musicians including G-DRAGON and TAEYANG, Yun Sang, IU, JYP, Zion. T and Hyukoh wore masks and performed for the contest.
Of course, all the singers were difficult to guess, but the most difficult one was G-DRAGON and TAEYANG. They were the last to go on the stage. G-DRAGON and TAEYANG performed Yook Gak Su's "HeungBu is at a Loss for Words" and succeed in hiding who they really were. The song wasn't their usual style, and their performance had a rough edge to it. Panels had a hard time guessing who they were and half jokingly said, "Is this the comeback stage of Yook Gak Su?" G-DRAGON and TAEYANG almost fooled the viewers too, even though the viewers knew who they were through the preview.
This is the third time for G-DRAGON to take part in the biannual music festival of Infinite Challenge. The hopes are higher, now that TAEYANG will be joining him. Because the songs of the Infinite Challenge Music Festival always sweep the charts, viewers take great interest in the music produced by the artists participating in the festival. Expectations on G-DRAGON are particularly high since he showed great teamwork with Park Myung Soo and Jung Hyung Don before. The songs that he made for the festival "Having An Affair" and "Will Give It A Try" gained huge popularity after they were aired on the show. With TAEYANG backing him up, G-DRAGON is expected to create a more powerful chemistry regardless of which Infinite Challenge member will join him as a team.
G-DRAGON and TAEYANG's participation in the Infinite Challenge Music Festival has no effect in BIGBANG's "MADE" series. BIGBANG released two singles in the past two months – "LOSER" and "BAE BAE" in May, "BANG BANG BANG" and "WE LIKE 2 PARTY"  in June. They are the tracks of their "M" and "A" albums and are still on topping the charts. On the first of this month, BIGBANG released "IF YOU" and "SOBER" – their "D" album. These tracks are also dominating the charts.
The final album of BIGBANG's project will be released in September under the title of "MADE" after the release of their "E" album in August. This means that BIGBANG will be releasing new songs until September. The Infinite Challenge Music Festival is also a long-term project usually taking two or three months. BIGBANG's participation in the Infinite Challenge Music Festival will surely boost their already explosive popularity.
The Korean music scene is expecting fierce competition this summer. Legendary girl groups including Girls' Generation and Wonder Girls have announced that they will be making a comeback this summer. Also, powerful groups like Sistar, Girl's Day, A-Pink, AOA and 9 Muses will also return with their new singles. The popularity of the Infinite Challenge Music Festival and BIGBANG are unrivalled, but they are in for a tough game. Will BIGBANG be able to rock this summer as expected? We'll have to see.
2015. 7. 5.