BIGBANG V, gathering at YG office tonight "ZUTTER" [Nice to meet you V-APP]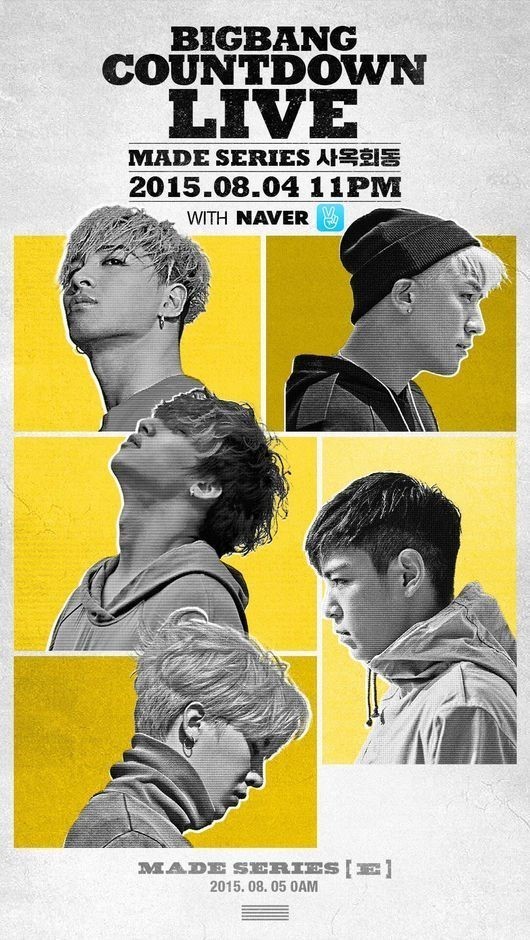 [OSEN=선미경 기자] Group BIGBANG has live-broadcast show on NAVER V-APP in the evening of August 4.
BIGBANG hosts "COUNTDOWN LIVE MADE SERIES GATHERING AT YG OFFICE" on NAVER V-APP from 11pm of the day. In June and July, too, BIGBANG hosted "Countdown Live" right before the release of their new songs, and every show live-broadcasted for new release drew keen attention.
Notably, as the countdown on V-APP is broadcasted only one hour before the release of BIGBANG's "LET'S NOT FALL IN LOVE" and GD&T.O.P's "ZUTTER" on August 5 at 0 o'clock, it is expected that BIGBANG will explain about the new songs. BIGBANG has closely communicated with fans by carrying out the "MADE" project, by watching the videos of their new songs with them.
Fans are paying keen attention to whether fun and special events will be held in "COUNTDOWN LIVE MADE SEIRES GATHERING AT YG OFFICE" live-broadcasted on V-APP.
BIGBANG will release new single "E" with "LET'S NOT FALL IN LOVE" and "ZUTER" on August 5 at 0 o'clock.
2015. 8. 4.