[Interview in Drink with YANG HYUN SUK ①] "BIGBANG is my family, there will be no major disagreement in renewal of contract"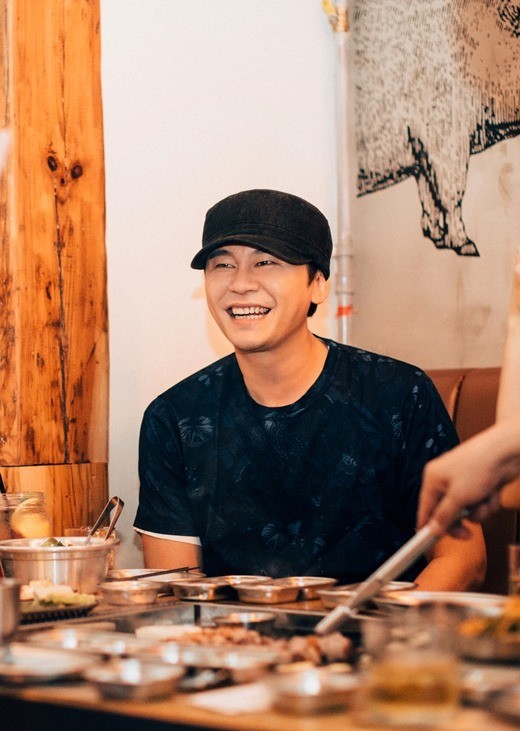 [일간스포츠=엄동진 기자] Head of YG Entertainment YANG HYUN SUK (45) is always at the center of spotlight.
People always talk about YANG, when YG begins a new business, when an YG artist releases a new album, or when YG recruits a new artist. Such a big presence of him causes some misunderstanding, such as "YG is a label for one person, YANG HYUN SUK", "SM is made by system, but YG is made by YANG HYUN SUK", etc.
So, YANG frequently becomes the target of jealousy and envy. Since May this year especially, when BIGBANG began their "MADE" project to dominate music charts, YANG began to be called a "music scene mafia". In addition, after TABLO's label "HIGHGRND" recruited rookie indie band "Hyuk Oh" recently, people are saying, "Now, YG is trying to eat up even the indie market".
What are the businesses of YG? YG launched fashion brand NONA9ON and established a separate corporation YG FOODS after scouting Noh Hee-Young, the former brand strategy advisor for CJ group. President YANG MIN SUK, YANG HYUN SUK's younger brother, is also preparing for a new game business. The three-way intersection in front of Hongik University has already become an "YG street". Only a decade ago, this kind of achievement was unimaginable for a music label. YANG HYUN SUK is the one who has made all those achievements, so people may rightly think that YG is a label of only one person.
That was the story about YG's business. While YANG is busy with all those businesses, he is a music producer, in the end. He is the one who most thoroughly cares about launching of YG artists' new albums. SBS TV's "K-Pop Star" show for which YANG took part in from the planning phase may be the most stressful task for him. YANG is also a father of two children. It seems like too tiring life. However, YANG is still full of energy and confidence as the "owner" of the company. YANG is a kind of person who thinks about the work he has to do tomorrow even while he is sleeping.
YG president YANG HYUN SUK is the one for the new series of "Interview in Drink". While I arranged the time and place to meet him and preparing questionnaire, I realized that it was of no use. He is the hottest issue-maker, to which everyone may have tons of questions. Is he really the apex predator in the ecosystem of Korea's music scene, who should be the target of the big jealousy and envy? It has been exactly 20 years since he began his career as a music producer, establishing "Hyun" company in 1996. Now, he has established his label as one of the most unique music labels in the world, so how should we evaluate him?
We met at "Samgeori Butcher's" BBQ restaurant, which was launched by YANG recently in the Hongdae area. The combination of modern interior decoration and quality meat served in paper in a traditional way. The good flavor of well-roasted meat expressed the very "color" of YANG and YG, which gave me a strong impression once again.
By the time when I began to feel tipsy by YANG's favorite Johnnie Walker blue-label, I threw aggressive questions. YANG did not avoid any one of them, giving me clear message in his answers. He is the one who wrote new history as a singer, and who has turned himself as the president of a music label that leads our times. By the end of the interview, I could not but thinking, "Well, this is why he has become this successful".
▶ "I'm 20 years older than BIGBANG, but I really like being with them."
- As BIGBANG swept music scene every month with their new songs recently, some criticize about YG's monopoly.
"No matter what people say, BIGBANG is the leader of the Korean Wave and such a team has released their new album after three years of absence. From YG's perspective, too, the album was born after a lot of difficulties. Rather than having a one-off promotion for such a precious album, I wanted to promote all the songs of BIGBANG's new album. The scale of the team's world tour is also getting bigger, so I wanted to show the music video of all the new songs to fans around the world. BIGBANG could not give any TV performance for "IF YOU" and "SOBER", because of their world tour schedule. That may have disappointed Korean fans, but I would like to ask fans to understand that BIGBANG is going beyond Korea to promote themselves toward fans around the world, to show the excellence of Korea's contents on the global stage. That is something that only BIGBANG can do."
- Isn't it true that other YG artists' comeback is delayed because of BIGBANG's promotion?
"It is not an exaggeration to say that BIGBANG is leading today's YG. It is also true that other YG artists like WINNER and iKON are better recognized thanks to BIGBANG's popularity. As BIGBANG has released their new album after three years of absence, I believe that now is the time to put my priority on BIGBANG. Other YG artists are also working on their albums. From September this year, many of them will come back or make debut. It is not that their new release is being postponed because of BIGBANG, but it is rather a win-win strategy both for BIGBANG and others. 
- YG is a kind of public enemy for other music labels.
"I don't understand why they call YG a public enemy. I released new albums even during the Olympic and Worldcup seasons. I have never taken the comeback of other labels' artists into account when setting the time for comeback of debut of my artists. Rather, the issue for YG was that YG artists did not avoid other top singers' comeback. I think YG is the label in Korea which does TV performance the least. That is also the biggest complaint of Korean fans. Performances in Korea are of course important, but I invest more time for creation of good contents and for promotion of those good contents in a wider market, because in the current world, good contents are naturally promoted worldwide through YouTube. Rather, because YG artists do not perform on TV shows that much, singers of other labels can have more opportunities for their own promotion, I believe."
- YG artists mostly appear in SBS shows.
"That is true. For the past seven to eight years, my artists have appeared in SBS shows mostly. People think like that maybe because I am the judge for SBS TV's "K-Pop Star" show. However, that does not mean that YG has some trouble with KBS or MBC. It's just because SBS's stage production suits the best with the direction we pursue, and it is not a matter of whether YG has a bad relation with any of the broadcasters. YG has long been refraining from having performances in TV music shows. Plus, since we do that only once or twice a week, we tend to choose SBS and Mnet whose stage production creates the best harmony with YG. If my artists should have performances in other music shows, too, they will have no time for any other thing than TV performances. Then, they will not have the time and energy to do something new."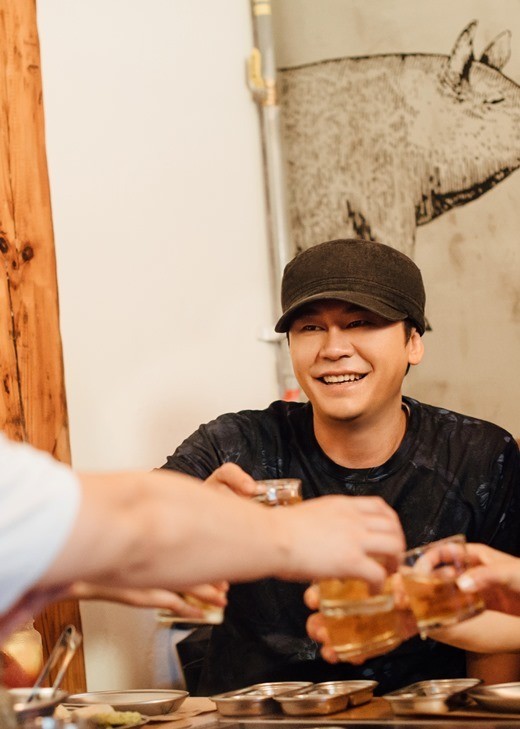 - The time of BIGBANG's renewal of contract is approaching. Do you think there will be any more to be created by YG and BIGBANG together?
"As Jiyong and TAEYANG joined YG at the age of 13, they have been with YG for almost 15 years now. They are in their mid or late twenties, so they have spent more than half of their lives with YG. Thus, of course, BIGBANG and YG have similar characters and communication between us is very good. YG's biggest advantage is that people who like the same thing are gathered together here. I'm 20 years older than BIGBANG, but I still like being with them. Listening to their ideas, I myself learn more. I believe that YG's power comes from the sharing of information and feelings between its members."
- T.O.P recently talked negatively about renewal of contract with YG.
"I think that was a joke made in an entertainment show. BIGBANG are the ones who have grown from a system called YG. You know, I like trees and I have a lot of trees in my home. When a tree is transplanted to another place, it suffers or even dies. I'm not the kind of guy who openly expresses my feelings, but I don't think there will be any major disagreement,  because BIGBANG is my family and we have been together for more than 10 years. Even if BIGBANG wants to leave YG to go their own way, I'll help them. I really mean it. In the past, an investor asked me, "If Hwiseong, Gummy, Se7en, and Lexy terminate their contact with YG, how can you ensure the future of YG?" That was a very conservative question. In the end, I didn't work with the investor. However, after that, I launched BIGBANG and 2NE1, and achieved good outcome with PSY and EPIK HIGH. As I have big curiosity for new things and more focused on goals for tomorrow, I have a belief that if I do my best now, good future will always come. This is not being complacent, but something that runs in my blood. What I hope for BIGBANG is that they become a long-lived idol group. They will be the 10-year-old idol group next year, and I hope that they can perform under the name of BIGBANG for a long period of time even when they grow older, just like Rolling Stones. And my wish is to support them to achieve that goal."
- It seems that WINNER's fans have some complaints.
"People have a misunderstanding that the company cares only about BIGBANG and iKON. However, that is really a misunderstanding. I feel the same sense of responsibility and duty for all the three brothers, BIGBANG, WINNER, and iKON. Nothing has been confirmed yet, but WINNER is now working on their new album. I think fans will listen to good news soon. Comeback of WINNER and debut of iKON at the same time is a plan that I really wanna try, as well."
-Many people miss 2NE1 despite the rush of many girl groups' comeback nowadays.
"Seeing those girl groups, I thought myself. I really wanna listen to 2NE1's music. You know, 2NE1 is a rare girl group who has a distinct and unique color. However, my focus is not on CL's imminent solo debut in the United States. I believe that CL's success in the country will give a good influence to 2NE1's comeback."
- I heard that even PSY is afraid of you.
"I want to be his closest elder brother, but at the same time, I wanna be the person who puts the biggest sense of burden on him. I think popular singers should have a big sense of responsibility and the label's role is to make him practice self-control and follow rules strictly. Of course I have big affection and respect for all my artists, but I still believe that I should keep some distance from them. That applies to the relationship between a child and parents, too."
2015. 8. 5.