[Music Talk Talk] "BIGBANG's only rival is BIGBANG"… In the No.1 on chart for 3 months in a row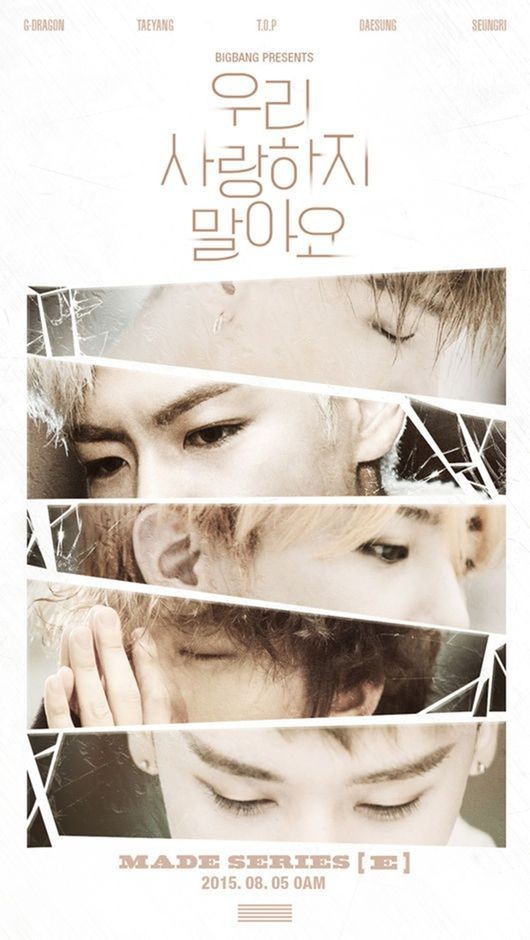 [OSEN=선미경 기자] Group BIGBANG's only rival is BIGBANG themselves. The team took the No.1 on monthly charts for three months in a row since May this year, with "MADE" project. The new songs released this month are also sweeping music charts.
BIGBANG is a group who has strong fandom and popularity. Every song the team releases takes the No.1 on charts and draws a keen attention from foreign fans, too. Notably, BIGBANG is thought to be a musician, rather than just an idol group. The members write their own songs, so BIGBANG always maintains their unique color and always entertains fans with fresh and new trials every time they release a new song.
BIGBANG began "MADE" project in May and has released two songs every month until this August. "LOSER" and "BAE BAE" released in May, "BANG BANG BANG" and "WE LIKE 2 PARTY" released in June, "IF YOU" and "SOBER" released in July, and "LET'S NOT FALL IN LOVE" and "ZUTTER" released this month have all dominated all the top rankings on charts. As such, BIGBANG is boasting a formidable power for four consecutive months. To the extent that people even say "The only rival of BIGBANG is BIGBANG", the music scene for this summer season which had been expected to be swept by girl groups is actually dominated by BIGBANG.
Most of all, it is notable that BIGBANG has stayed in the No.1 on daily, weekly, and monthly charts for three months in a row. In the current music scene that is ever-changing at a very fast speed, it is difficult for a singer to maintain a long run even though he tops the chart upon his comeback. There has been no such case like BIGBANG who is achieving a great success for every song they release despite the rush of new songs released almost every day. That proves how big power BIGBANG's music has.
BIGBANG is creating sensation not only in Korea, but also in foreign countries. As BIGBANG has already established themselves as a leading K-Pop star who is standing under a big spotlight of major foreign media outlets, every album the team releases draws a keen attention from American Billboard, FUSE TV, and other major media outlets. It is only natural for BIGBANG to be ranked on foreign countries' iTunes chart and Billboard world digital song chart. That indicates that foreign music fans also have a deep trust in BIGBANG's music.
BIGBANG has now completed "MADE" project by releasing new single "E" with "LET'S NOT FALL IN LOVE" and "ZUTTER" on August 5. While the team has been staying in the No.1 on charts for four consecutive months, member G-DRAGON and TAEYANG are also performing in the music festival of MBC TV's "The Infinite Challenge". So, it is expected that August will also be "the month of BIGBANG".
2015. 8. 7.