The LA Times Praised BIGBANG as "one of the most successful boy bands going in all of K-Pop today"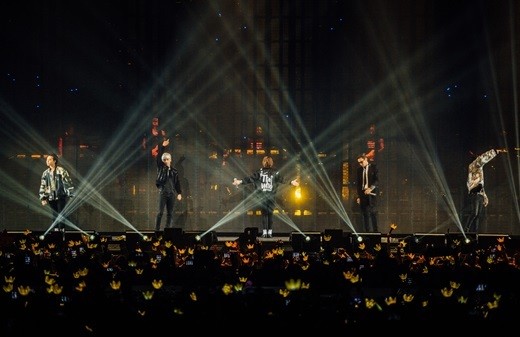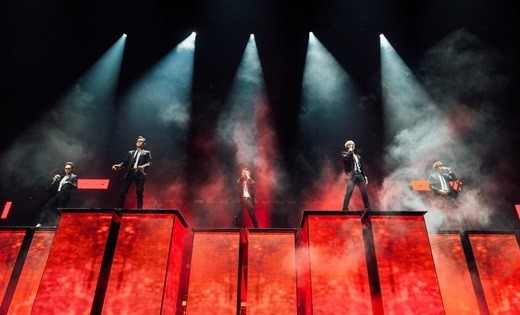 [마이데일리=전원 기자] The LA Times highly praised BIGBANG, who is on a tour in the US, and wrote that BIGBANG "proved why they've lasted through this sea change in K-Pop's place in America."
On October 5 (local time), The LA Times published an article about BIGBANG's US tour entitled "BigBang explodes K-Pop convention at the Honda Center." As part of their tour, BIGBANG held three concerts in Las Vegas, LA, and Anaheim from October 2 to 4.
The LA Times article first introduces BIGBANG as"the established quintet is one of the most successful boy bands going in all of K-Pop today, with a sound that spans American hip-hop, R&B balladry with a local twist, and the high-octane electronic dance music that defines pop the world over" and as a group that "only maybe Adele, Beyonce and Taylor Swift have earned the same, simultaneous caliber of critical praise and concert tickets sold."
About their US tour, the article says BIGBANG "escalated the craft of live K-Pop…into a sleeker and more adventurous kind of arena spectacular" and that the concert in Anaheim "proved how they used an absence to re-imagine this stalwart group as one of the most inventive, aesthetically visionary acts in its genre."
It went on to say that K-pop "has long been the lingua franca of pop in Asia, and is no longer a rising curiosity or Internet subculture in the States" and that BIGBANG's tour "is an incredibly significant moment for K-Pop right now" and that "the BigBang members have done stellar jobs of pushing their music, fashions and places in the public eye to challenging new terrain. "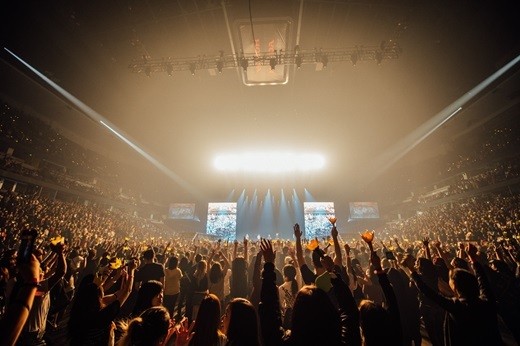 The article explained that BIGBANG is spearheading K-pop's global popularity and wrote "If a band like BigBang can keep performing at this caliber of arena dates in America, that old saw of a "crossover" question will be permanently answered."
The New York Times also wrote about BIGBANG's US tour saying "the tour comes to the Prudential Center in Newark on Oct. 10 and 11" and that BIGBANG will "Bring 'Made' to Newark."
BIGBANG's US tour concerts drew 9,000 people in Las Vegas, 14,000 in LA, and 11,000 in Anaheim. The tickets for all the 34,000 seats were sold out. Also, many show business people and celebrities such as Black Eyed Peas, The Fast and the Furious star Sung Kang, Steve Aoki, and American Idol judge Randy Jackson came to see the concert.
BIGBANG will hold concerts in Mexico City, Mexico on October 7, in New Jersey, US on October 10-11, and in Toronto, Canada on October 13 for their tour.
2015. 10. 6.