[Oh!SEN Focus] The appeal of YG idol groups' rappers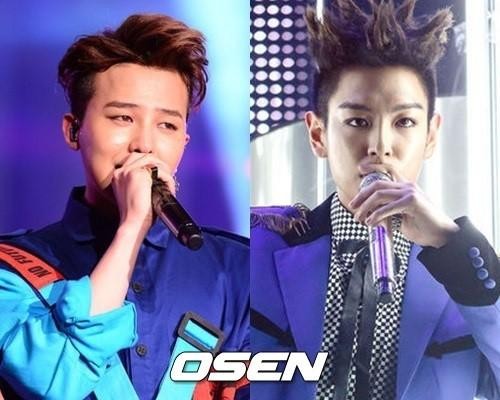 [OSEN=최나영 기자] One of the biggest strengths of YG Entertainment ("YG") is the solid talent of its rappers. That is maybe because the root of YG's musical identity is hip-hop. YG's hip-hop rappers stand out more than rappers of other major music labels, which has contributed to the evolution of idol groups' skills and talent into the next level.
The rappers of boy group BIGBANG, WINNER, and iKON show off their appeals both individually and in a team. While boasting strong presence as solo rappers, they make totally different pictures with the synergy created in combination with other members.
BIGBANG's G-DRAGON and T.O.P is just like the right combination of chocolate and almond, as they call themselves. The two have completely different styles, but together, they create deeper and richer taste like almond chocolate.
G-DRAGON is a rare artist who is recognized by both over and underground hip-hop scene, which are usually keen to criticize others. When you evaluate G-DRAGON, just rap performance and skills are not enough. G-DRAGON has a neat flow and lively and dynamic punch-line lyrics. G-DRAGON himself has an insurpassable hip-hop swag.
BIGBANG's T.O.P is a recognized actor-cum-rapper. There is only few rappers in Korea who is also recognized as a rapper. The common feature for those two jobs is "voice", and T.O.P's voice is just perfect for both acting and rapping. T.O.P's "deep" low voice, a so-called "resonating" voice, is the biggest advantage for him.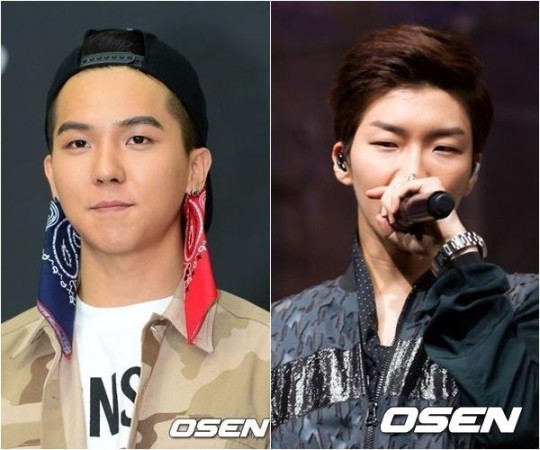 WINNER's SONG MIN HO was one of the contestants for Mnet's "Show Me the Money 4". He presents masculine but comfortable rapping with his husky voice. People recognize him as a rapper perfect for gangster rap. The lyrics of "BORN HATER" in which SONG took part is impressive, and "I'M HIM" that has catchy beat and dense punch line well-reveals SONG's unique strength. His ambiguous characteristic like an underground rapper and a well-polished idol singer at the same time is SONG's biggest strength. He is like a macho man on the stage, but like an innocent boy outside the stage. 
WINNER's LEE SEUNG HOON is a rapper who won SBS TV's "K-Pop Star" and is a good dancer, too. He strikes a perfect balance with rapper SONG MIN HO, creating an exciting chemistry like the "chocolate and almond" combination of G-DRAGON and T.O.P. LEE has rather high-toned voice and he knows how to make his performance bright and witty. That made everyone pay keen attention to his growth as an artist.
iKON's B.I is a skilled lyricist and songwriter, so he already has an image of a producer. His rap expresses the lyrics so clearly and the flow is smooth as well, so it is easy and comfortable to listen to his rapping. He also has a full talent in expressing the hip-hop genre in a popular way, so his future career is something that many people are looking forward to.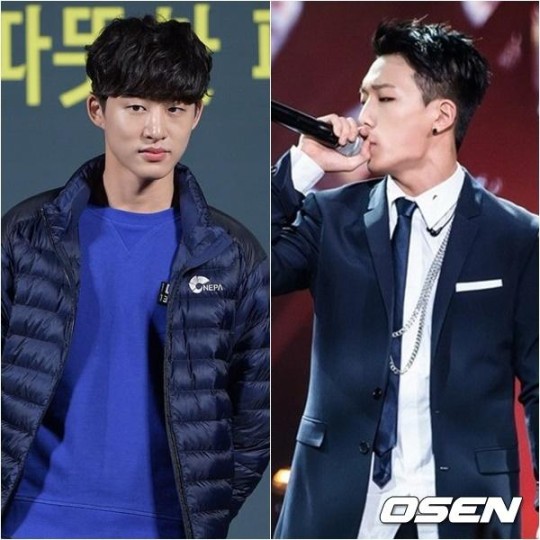 iKON's BOBBY is recognized as a "natural-born rapper". Some say that he is somewhat weak in terms of delivery, but many people acknowledged him as the winner of "Show Me the Money 3", because they recognized BOBBY's uniqueness. It is not just about his husky voice. He creates fantastic performances as if he is "crazy", putting a lot of power in the lyrics and comfortably playing with beat. His habit of spitting out the filler "mm…" some times during performance is now like his signature. 
Adding to the already strong rapper group of YG, Rapper "1" who showed a big presence in "Show Me the Money 4" has recently joined YG, raising fans' expectations. "1" catches the eyes first with his good look, and people paid keen attention to his more-than-expected rapping skills, that is much more than his good look. When he nurtures and polishes his skills a little bit further, people may be able to see the rise of a next-generation top rapper. In "Show Me the Money" he co-performed with SONG MIN HO for "Turtle Ship".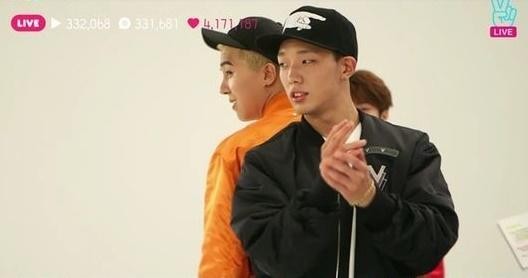 YG rappers stand out most in terms of performance. That is something already recognized by other labels and underground rappers. The biggest reason for BOBBY's victory in "Show Me the Money 3" was also his strong presence on the stage backed up by such good performance. So, YG rappers do not necessarily need "hook". Just like their beat well-structured with different moods and feels, the different combinations of YG rappers make fans look forward to them. 
2015. 10. 8.