BIGBANG is Expected to Draw the Biggest Number of Audience and to Additional Concerts in Fukuoka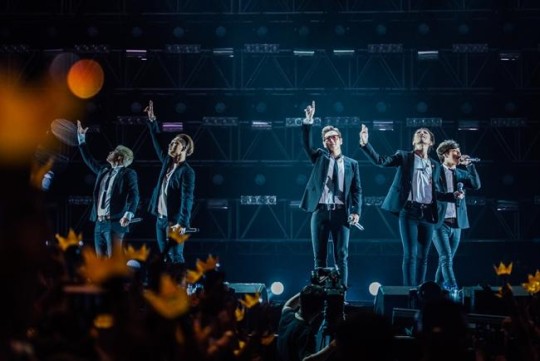 [매일경제 스타투데이=조우영 기자] BIGBANG has been on a tour in Japan since November for three years in a row, the first foreign artist to do so, and their concerts are so popular that they are to hold additional concerts in Fukuoka.
Originally, BIGBANG was to have two concerts in Fukuoka on February 6 and 7. BIGBANG's Japan tour started with concerts in Tokyo on November 12-15. The group was to have 14 concerts in four cities and draw 701,000 people.
However, 1.3 million people tried to buy the tickets for BIGBANG's concert. Thanks to the huge popularity, BIGBANG will hold two additional concerts in Fukuoka according to YG Entertainment.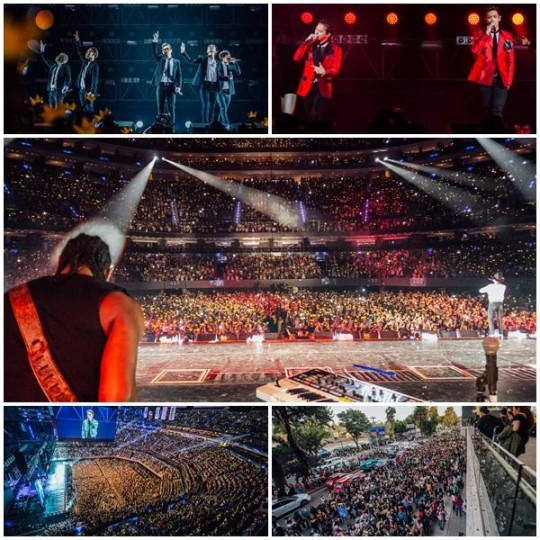 As a result, BIGBANG's Japan Dome Tour will consist of 16 concerts in six cities and draw 771,0000 people.This is a record breaking number,exceeding that of their tour in 2014.
Currently, BIGBANG is on a world tour. They held concerts in LA, Las Vegas, Anaheim in the US and in Mexico.They will hold concerts in New Jersey on October 10-11,in Toronto,Canada on October 13.
2015. 10. 9.