BIGBANG Receives Special Award and iKON, New Artist Award at The Japan Record Awards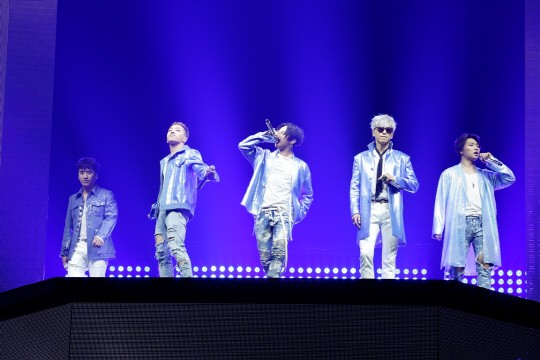 [매일경제 스타투데이=진향희 기자] BIGBANG received the Special Award at the 58th Japan Record Awards, which was announced on November 18. With this award, BIGBANG has won three Japan Record awards. The other two is the Best New Artist in 2009 and the Best Song in 2010.   
iKON was also named as one of the New Artist Award winners and became the only Korean idol group to win the award. 
The Japan Record Awards is a major music awards show that recognizes outstanding achievements in the Japan Composer's Association. This year's award ceremony will be aired live in Japan on TBS on December 30. 
To celebrate its 10th anniversary, BIGBANG released a DVD and blue-ray titled "BIGBANG THE CONCERT: 0.TO.10 IN JAPAN + BIGBANG10 THE MOVIE BIGBANG MADE" in Japan on November 2. The DVD and blue-ray entered Oricon's weekly DVD chart, weekly blue-ray chart, and music video ranking for November 14 as the first place. 
Meanwhile, BIGBANG is to make a comeback at the end of this year. The group is currently on a tour titled "BIGBANG THE CONCERT: 0.TO.10 –THE FINAL-", which kicked off on November 5 at the Tokyo Dome. With this tour, BIGBANG became the first foreign artist to hold dome tours for four years in a row. The group is to hold 16 concerts in four Japanese cities, and some 781,500 people are expected to come to the concerts. 
2016. 11. 18.