[Exclusive] 2NE1 Finished Shooting a Music Video on January 3. Does This Mean Reunion or a Present for Fans?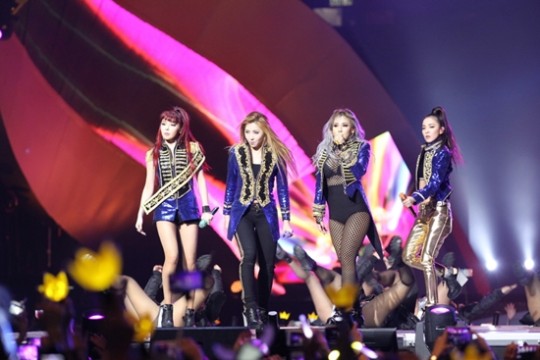 [아시아경제STM=김은애 기자] The recently-disbanded group 2NE1 had a secret get-together.
Sources informed Sports Today on January 5, "2NE1 finished shooting a music video on Janaury 3 abroad. MINZI already has another agency, so she wasn't able to join them."
YG Entertainment announced the disbandment of 2NE1 in November last year. CL and DARA renewed their contract with YG as solo artists, but not BOM. MINZI had left YG in April last year.
Fans were sorry to see the group disband suddenly, and many wanted them to reunite. Then came the news that 2NE1 is shooting a new music video, and people wandered about what it meant.
It is yet unclear whether this means that 2NE1 has reunited or it is a last present for the fans, but the fact that 2NE1 members came together will send shockwaves across Korea's music scene.
2017. 1. 5.