AKMU to Perform Songs in "WINTER" Album For the First Time on "My Little Television"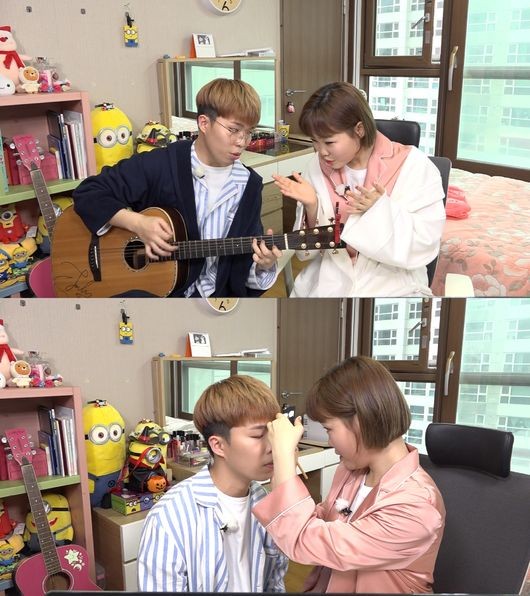 [OSEN=강서정 기자] Fans will be soon able to watch the sibling duo AKDONG MUSICIAN singing the songs in its "WINTER" album for the first time on TV.
CHAN HYUK and SU HYUN did their live show for "My little television" at their house on January 1. They were wearing the pajamas that they actually wear in real life. They said that they are the first YG artist to come on "My Little Television" and that they have a lot to show.
First, CHAN HYUK and SU HYUN sang their hit songs "Cresendo" and "Don't Cross Your Legs" and received a huge response from the viewers. Then, they mentioned that their new "WINTER" album will be released soon.
They went on to say that they haven't decided on the title track and that they want the viewers to make the decision.
AKMU sang all the songs in their new album live, and viewers were ravished with their live performances.
SU HYUN announced that her second dream is to become a beauty youtuber and demonstrated color correcting makeup, a hot new makeup method. She used her brother CHAN HYUK as a model, but his face became more and more cakey, leaving her in a state of panic. But, she got away by telling CHAN HYUK that he looks like Jung Woo-sung, which made everyone laugh. The show will be aired at 11:15 PM on January 7.
2017. 1. 7.