[Exclusive] YG YANG HYUN SUK says, "GD will release new album in early June no matter what, and the next will be TAEYANG"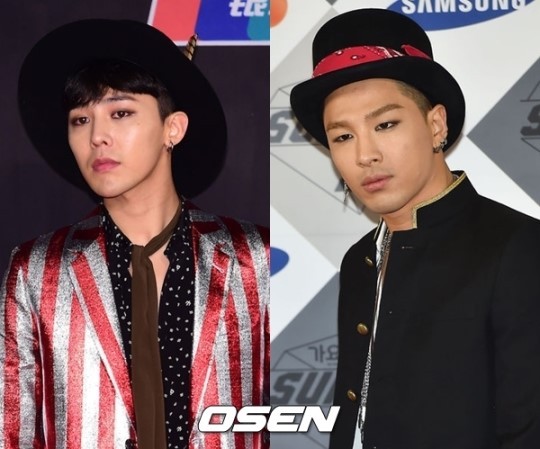 [OSEN=최나영 기자] YG Entertainment ("YG") has officialized G-DRAGON's comeback in early June and then TAEYANG's comeback after G-DRAGON.
On May 30, YANG HYUN SUK said to OSEN that G-DRAGON will release a new album in early June no matter what, to raise fans' anticipation.
G-DRAGON's comeback has already been known to some extent, as news about the completion of his new music video shooting was released. As his solo concert on June 10 at Sang-am World Cup Stadium in Seoul was confirmed, music industry insiders and music fans have speculated on G-DRAGON's new album release.
In addition, YANG HYUN SUK officially announced G-DRAGON's comeback by saying on his social media account, "MY FAMILY MY BROTHER. Doing the last correction for recording. All the work ends today. Early June no matter what. Past 17 years with them. 17 more years to be with them. Then I'll be retired. Way to go GD. The next will be TAEYANG".
The photo posted by YANG on his social media account shows G-DRAGON and TAEYANG who seem to be working on new songs at studio. YANG's words suggest the fact that all the work for G-DRAGON's new solo album has been completed. "No matter what" that follows "early June" shows how firmly YANG HYUN SUK is resolved to release G-DRAGON's new album soon.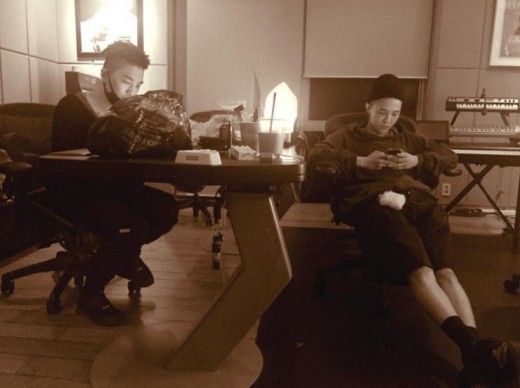 G-DRAGON has built an outstanding career both in and out of the country, not just as a member of group BIGBANG but also as a solo musician. He is expected to sweep the music scene and music charts with this new album to be released in early June.
YANG HYUN SUK made the hearts of BIGBANG fans pound once again by saying "The next to come back is TAEYANG". As TAEYANG's comeback after G-DRAGON was not expected by fans, the news is drawing all the more attention. As TAEYANG has also boasted his full talent as a solo musician outstanding at both dancing and singing with his hit songs such as "RINGA LINGA", his comeback in this summer season is also drawing keen attention.
In the meantime, BIGBANG kicked off "BIGBANG SPECIAL EVENT 2017" on the 27 this month, at Fukuoka Yafuoku Dome in Japan.
Starting from the show at Yafuoku Dome, "BIGBANG SPECIAL EVENT 2017" is hosted in the form of dome tour of five shows in three cities in Japan, at Tokyo Dome on May 30 and 31, and then at Osaka Kyocera Dome on June 3 and 4.
G-DRAGON and TAEYANG will perform as solo artists this year. G-DRAGON will meet fans in 19 cities around the world after starting his solo world tour "ACT III, M.O.T.T.E" on June 10 in Seoul and then in three cities in Asia (Macao, Singapore, Bangkok), eight cities in North America (Seattle, San Jose, Los Angeles, Houston, Chicago, Miami, New York, and Toronto), four cities in Oceania (Sydney, Brisbane, Melbourne, and Oakland), and three cities in Japan (Fukuoka, Osaka, and Tokyo). TAEYANG will host his first Japan stadium tour "SOL JAPAN STADIUM LIVE 2017", to entertain 140,000 fans in four shows to be held in two cities in Japan, in July and August.
2017. 5. 30.