DAESUNG Successfully Completes His Solo Hall Tour in Japan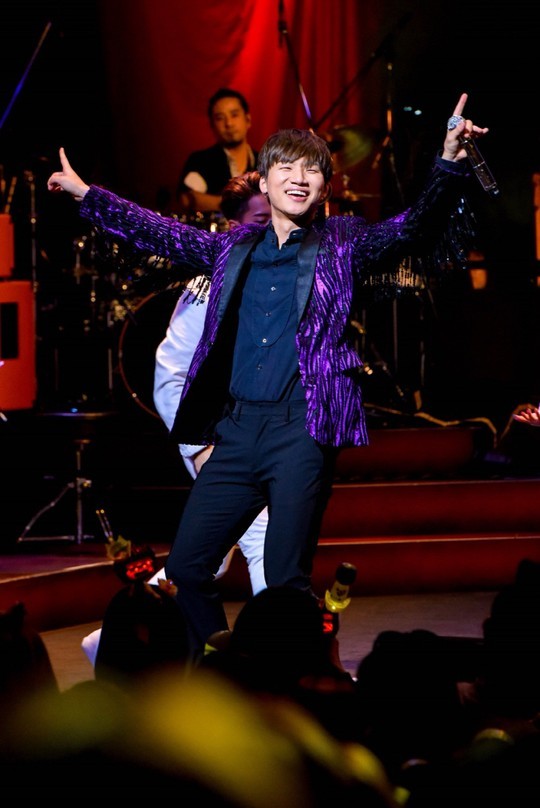 [이데일리 스타in=이정현 기자] DAESUNG of Group BIGBANG had a gorgeous ending to his Solo Hall Tour in Japan.
DAESUNG completed his 18-city 'Talk & Live' solo hall tour, 'D NA SHOW Vol.1'in Kobe World Memorial, which consisted of 39 concerts during a 3-month period.
DAESUNG, who held a dome tour 'D-LITE JAPAN DOME TOUR 2017 ~D-Day~' at Metlife Dome and Kyocera Dome Osaka last April, went on a solo hall tour in order to express his gratitude toward his loyal fans from a closer distance. 
DAESUNG's 'Talk & Live' hall tour, as the title suggests, was a place to enjoy chats and games with fans in a luxury restaurant. DAESUNG was praised for his wit and humor by bringing in audience into the stage himself, and displaying smooth talking skills even without a script.
In his last concert of the tour, DAESUNG performed new songs 'AH?JE?CHO!' and 'NO. THAT'S NOT IT'. At the end of the concert, a surprise video which caught everyone's attention was played to look back into his tour journey for the last 3 months.  
DAESUNG expressed his impression of the tour and comforted his fans by stating, "When I'm done with my remaining schedule this year, there might be a long absence before I come back. However, I believe that is the best option to start again as BIGBANG. That is precisely the reason why every concert of this tour was special. The reason why I put 'Vol. 1' in the title of this tour is because I would like to continue this tour even after my long absence through 'Vol.2' and 'Vol. 3'. 
Due to popular demand and support from fans, DAESUNG will perform 'D NA SHOW Vol. 1 THE FINAL in HAWAII' on January 2018. The concert in Hawaii which will be the finale of the tour will be held for two days from January 6 to January 7, 2018. 
2017. 11. 1.